September 6, 2023
Seacon Shipping adds fuel-efficient bulker duo
September 5, 2023,
by

Jasmina Ovcina Mandra

Hong Kong-listed shipowner Seacon Shipping Group Holdings Limited has entered into a deal with Japanese Namura Shipbuilding for the construction of two 40,000 dwt bulk carriers.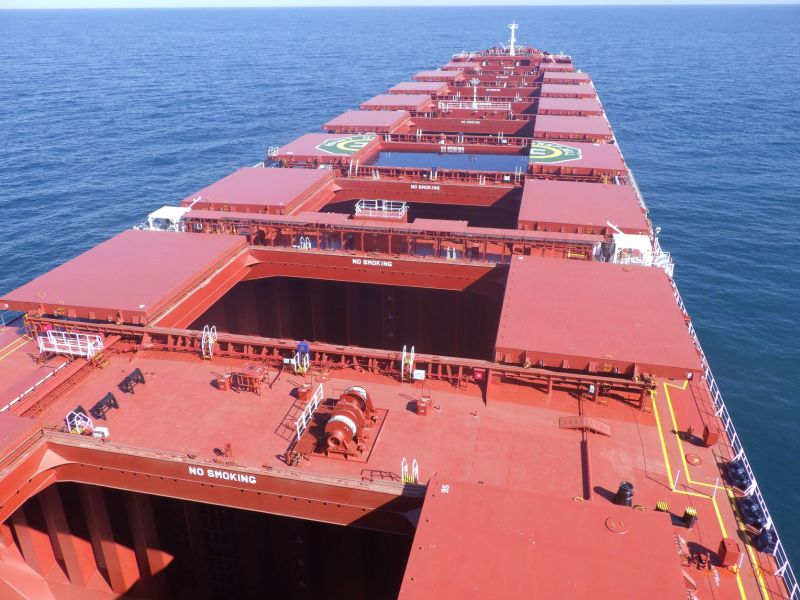 Seacon said that the two vessels are slated for delivery by the end of October 2025.
The company is paying $33.48 million per newbuilding, and Seacon plans to finance the construction from internal resources and external financing.
The order is part of the shipowner's ongoing fleet optimization strategy and replacing older vessels with new and more efficient counterparts.
The vessels will be more fuel-efficient and of higher operational efficiency than the other bulk carriers of the group currently in operation, meeting the latest environmental regulations and prevailing specification requirements in the shipping industry, the company said.
As part of the strategy, in April Seacon inked shipbuilding contracts with Huang Hai Shipbuilding Company for the construction of two general dry cargo vessels and Tsuneishi Shipbuilding for the construction of two bulk carriers.
The latest addition to the group's maritime portfolio includes a shipbuilding contract with Murakami Hide Shipbuilding, as announced on 30 May 2023, for the construction of a general cargo vessel.
"The directors believe that through such fleet optimization, the group will be able to enhance its competitiveness in the maritime shipping industry and to cope with the market demand for its shipping services," Seacon added.
The latest ordering spree is set to bolster the company's fleet from the current 24 vessels to 35 by the end of 2025. This expansion comes hand in hand with a surge in combined weight carrying capacity, skyrocketing from approximately 1.3 million deadweight tons (dwt) to a formidable 1.8 million dwt.
Posted: 12 days ago

Posted: 7 days ago

Posted: 25 days ago

Posted: about 1 month ago

Posted: 4 days ago

Posted: 2 months ago

Posted: 2 months ago

Posted: 2 months ago