August 24, 2023
What To Do If Your Equipment is Damaged During Transport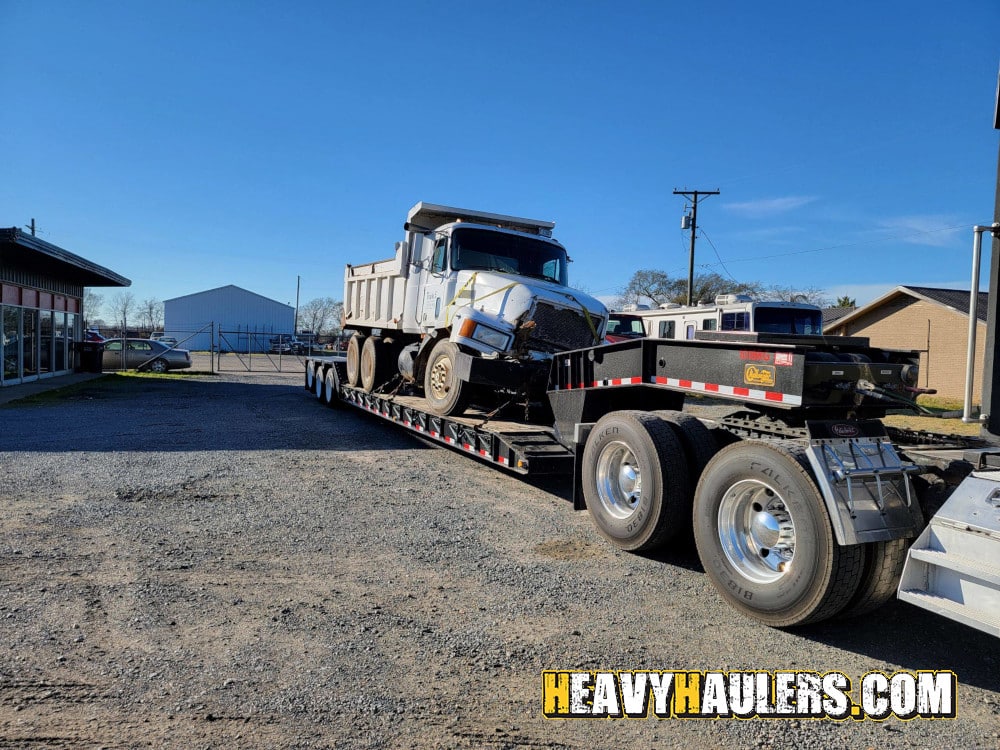 Get a Transport Rate Now!
When Heavy Equipment is Damaged During Transport
If you are in the process of shipping oversize equipment, it is essential to be aware of the potential risks of damage caused by things like road hazards, rough weather conditions, or mishandling. Damages can range from a few scratches to a complete item loss. None of which anyone wants, but unfortunately, life happens.
So what do you do when your equipment is damaged during transport? The process can be confusing and bogged down, so it's essential to understand exactly what steps to take.
In this article, we'll look at what to do if your equipment is damaged during transport and how to take the appropriate steps to get compensation. We'll also discuss the importance of proper insurance so you don't suffer a loss if your equipment is damaged during transport.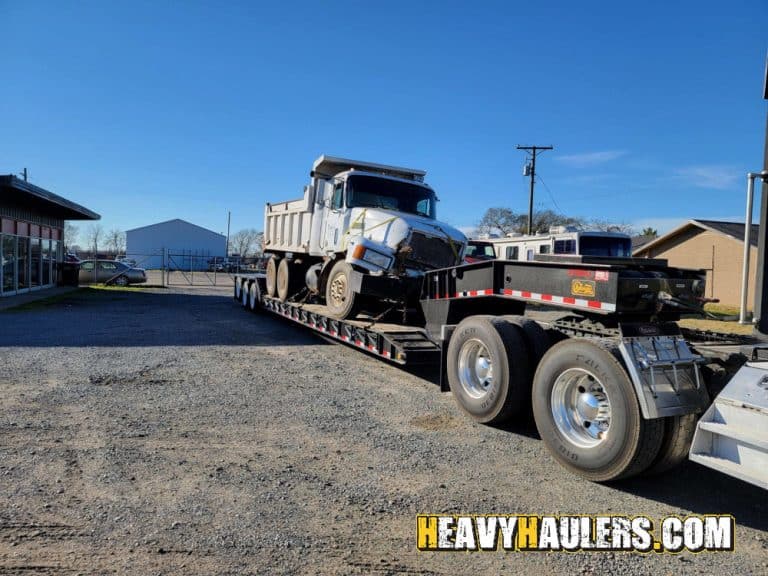 How Does Equipment Damage Occur
Several hazards cause equipment damage during transport. There are several safety precautions in place, such as a pilot car to help with oversize loads. Pilot cars also keep other motorists safe on the road. Pilot car drivers also warn truck drivers of upcoming hazards or other issues on the road.
Even with all the precautions in place, such as prior route planning, permits, and so forth, unforeseen circumstances can occur.
An accident is the most common reason. The truck driver may or may not be at fault, but even if they are not, equipment may still be damaged.
Another cause of freight and oversize load damage is equipment failure. If a heavy haul trailer malfunctions, a tire blows out, or the straps fail, this could cause equipment damage. Drivers always check their rigs, trailers, and safety features, but you never know what can happen.
And, of course, the weather. Come rain, come hail, come sleet or snow…well, any of it can damage your equipment.
While truck drivers do their best to transport heavy haul loads safely, sometimes hazards are unavoidable, which is why preparing for unexpected machinery damage is essential.
Stay updated on the best hauling methods for your shipments
Equipment transport insurance is the best way to protect your cargo and finances.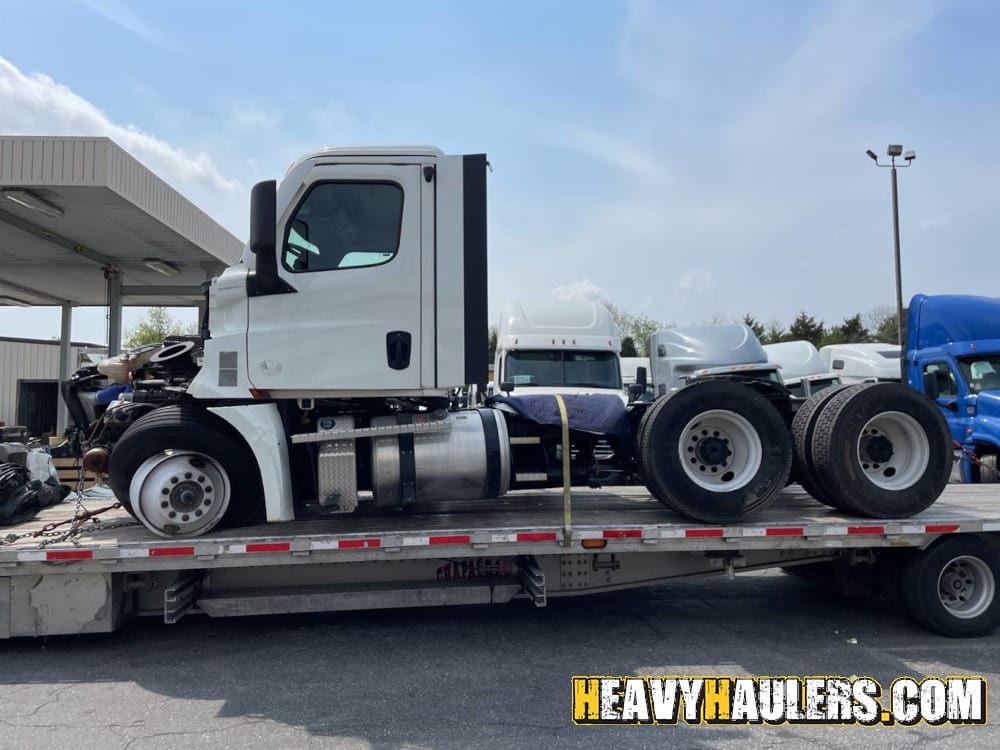 Here Are Simple Steps To Take If Your Heavy Load Is Damaged During Transport
Let's break down the process so you know what to do if your equipment is damaged during shipping.
Ensure you don't turn the driver away with the shipment. With damaged freight, refusing the shipment can seem like the best course of action, but it isn't. Since it was your decision to refuse delivery, you may be responsible for the storage expenses incurred by the carrier while your claim is being handled.
There may also be a clause in your equipment transport insurance policy that exempts the insurer from paying if you refuse shipment delivery. Most equipment transport insurance companies will insist that you accept the shipment, document any damage using photos, or have an adjuster inspect the goods in person before paying out any claims.
Check the delivered equipment thoroughly and make notes of any discrepancies. Examine the pallet, the wrapping, and the packaging carefully; open any crates or boxes to check for damage. Locate and photograph all affected areas and items.
Accept the damaged freight and take careful notes before signing the Bill of Lading (BOL) or proof of delivery (POD) issued by the carrier. Always, always, always add notes on the BOL before signing it; otherwise, it will prove that the equipment was delivered in excellent condition, even if there are discrepancies.
Ensure you keep the freight and packaging. When a freight claim is submitted, the carrier can evaluate the damage in person and salvage the broken equipment. If they aren't given that opportunity, the claim can be rejected, and you won't get compensated.
The next step is to pay the freight bill since claims must be submitted with a copy of the paid freight bill. Regardless of who is at fault, your chances of getting a payout may be hurt if you do not pay the freight bill as a show of good faith.
Now you are ready to file the claim. The Carmack Amendment states that the carrier has one month from the date the claim was filed to issue an acknowledgment. A final decision must be made and delivered within the following three months. Your claim will be nullified if you submit the claim too late.
Make and keep copies of documents such as the Bill of Lading, the paid freight bill, invoice(s) showing the cost of the damaged equipment, the packing slip(s), a standard claim form, and photos showing proof of the damage. Once you have collected all these documents, place them in a marked folder and keep them in a safe, easily accessible location. The more proof you have, the more solid your claim will be.
Importance of Equipment Transport Insurance
Equipment transport insurance is the best way to protect your cargo and finances. Protecting all or a portion of your freight with equipment transport insurance is necessary. Your company will not incur any losses if something happens to the freight because the insurer will pay for the damages. There are numerous types of insurance, so choose the one that is best for your business.
Heavy Haulers Final Thought
Equipment damage during shipping is more common than you might think. When your equipment is damaged during transport, you will most likely be unhappy, if not outraged, but don't let your irritation cloud your judgment. Follow the steps outlined above, and you'll be well on your way to resolving the situation in the most productive and stress-free way possible.
Transport Your Equipment With Heavy Haulers Today!
Step 1:

Fill Out Quote Form
Fill out the short & easy quote form.
Step 2:

Speak With An Agent
We'll pick up your heavy equipment or vehicle.
Step 3:

Get Transported On Time
We deliver on time so you can get back to work.
Recommended Blogs For You: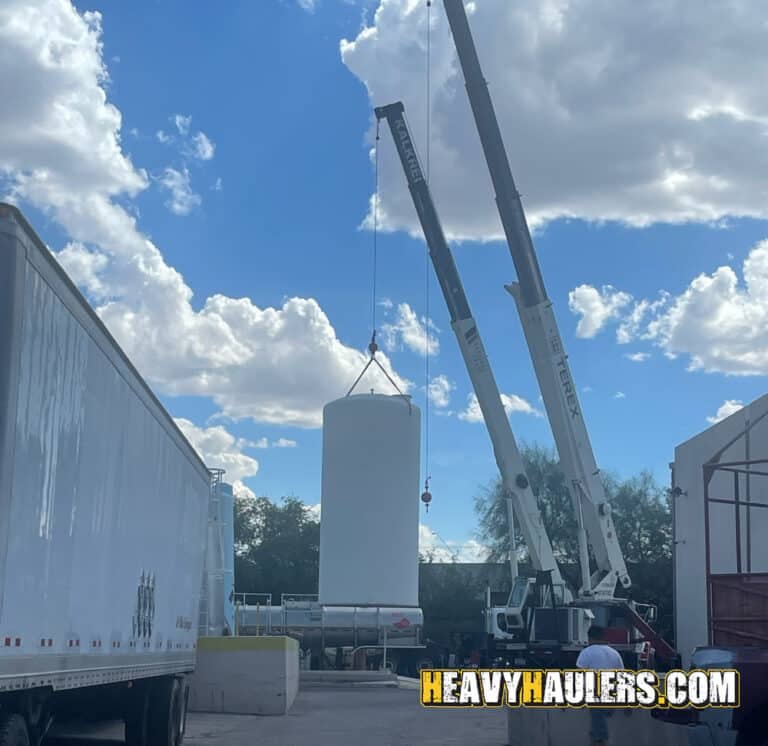 February 14, 2023

No Comments
Safe equipment transport begins with correct loading techniques for heavy equipment. Before hauling heavy equipment, it is necessary to choose the right trailer or heavy-duty carrier for each machine.