May 12, 2022
How to Avoid Extra Costs When Shipping Heavy Equipment
How to Avoid Extra Costs When Shipping Heavy Equipment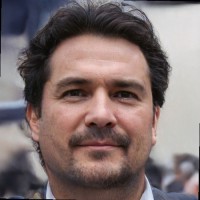 William Thomas
Senior Logistics Manager
The need for regularly reviewing and analyzing
heavy equipment shipping methods, both locally and internationally, should not be underestimated. Costs shoo up, new strategies come up, and technology advances every day. As a shipper, regularly reviewing your shipping methods is one way to get the utmost value for your investments. Here are some great tips that can help you avoid extra costs when shipping heavy equipment.
If your load requires special permits, these experts will acquire them for you and handle any paperwork efficiently.
Work with Experienced Heavy Equipment Hauling Companies

Having a reliable shipping partner by your side makes the difference between successful shipping processes and unsuccessful ones. While hiring a hauling expert might seem expensive at first, you will be surprised how much it saves you at long last. They have extensive knowledge and experience shipping oversize loads, and as such, they can deliver your load timely and safely. Renowned shipping companies such as Heavy Haulers have invested in state-of-the-art shipping equipment for all types of shipments. This saves you the extra time, cost, and hassle of having to hire shipping equipment from third parties. If your load requires special permits, these experts will acquire them for you and handle any paperwork efficiently. Heavy hauling companies guarantee safe and reliable shipping processes. This saves you the extra costs and inconveniences that come with unprecedented losses, damages, and delays.
Provide Full Disclosure To The Hauling Company

Provide all the necessary load details to your shipping company so that they can dispatch the best shipping equipment. Imagine them showing up with a truck when you needed a
lowboy trailer? That is why shipping experts appreciate precision and completeness when taking down load descriptions and shipping requirements. Before dispatching your heavy equipment for transport, ensure that you have accurate information about the pick-up and delivery points. Also include the shipment types, dimensions, delivery requirements, and any other relevant shipment details.
You cannot be sure of the exact shipping cost until you are sure of the shipping equipment you need for your load. While a shipping company might have the best rates for one-piece shipping equipment, it might not be the case for all equipment. Be clear and honest about your shipping needs right from the first interaction with the company's customer service. If your cargo requires special handling, let it be known to them. The more details you provide, the better the bid will be.
Time Is Money! Ensure The Load is Ready For Shipping

Always be ready when the shipping agents pull over for pickup or delivery. While this should be obvious, it is still one of the most common causes of extra charges. You might not have your load ready at the pickup point when the team arrives, or you are not available to receive the load upon delivery. In such cases, the shipping company might charge you extra costs for driver retention or request that you reschedule your shipment. It is therefore crucial that you always prepare your load before scheduling an appointment and ensure that the person receiving the load is ready. Be sure to keep in contact with the shipping team for regular updates on your load's shipping progress and state.
Transport Your Heavy Equipment With Heavy Haulers Today!
Step 1:

Fill Out Quote Form
Fill out the short & easy quote form.
Step 2:

Speak With An Agent
We'll pick up your heavy equipment or vehicle.
Step 3:

Get Transported On Time
We deliver on time so you can get back to work.
Recommended Blogs For You: