October 1, 2022
Intel announces pricing and availability for the Arc A750
Earlier this week, Intel finally announced the pricing and availability for its flagship A770 GPU. Today, the company is also announcing additional details for its cheaper A750 GPU along with more information on the A770.
The A750 is the lower tier option in Intel's premium Arc 7 series, coming in just below the flagship A770. It will start at $289 and will be available on October 12 alongside the $329 A770. Intel also announced that the custom-designed Limited Edition variant of the A770 with 16GB memory will cost $349.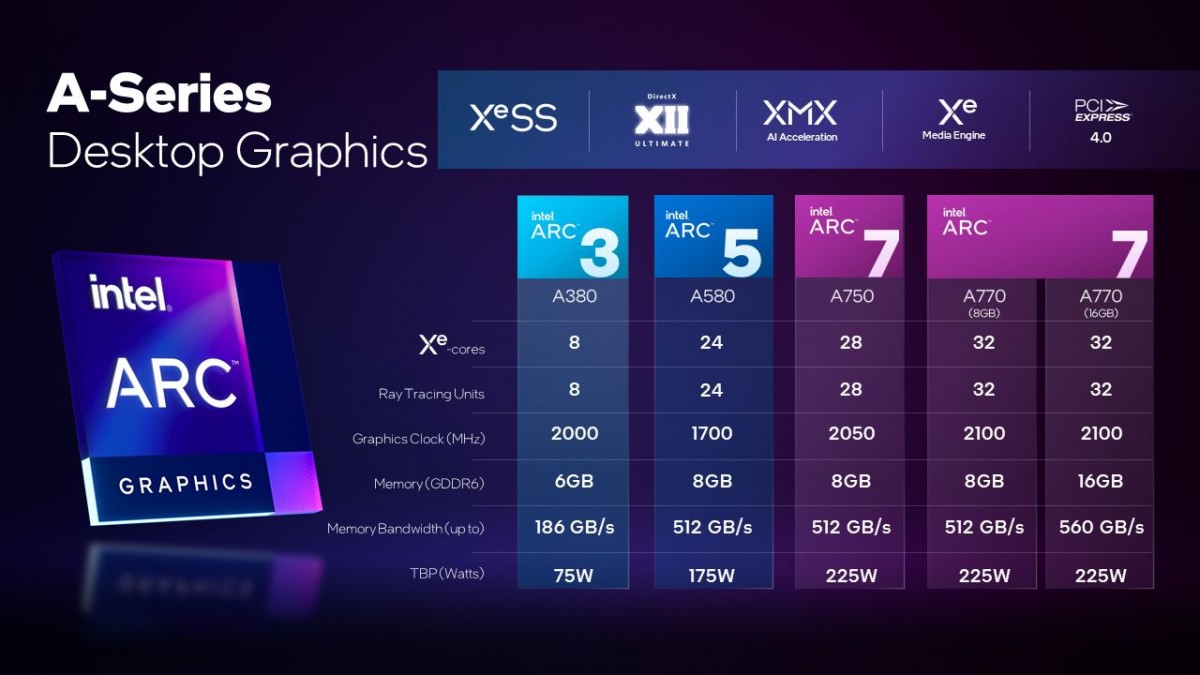 The company also had some performance numbers to offer against the Nvidia GeForce RTX 3060. Intel claims that the A750 is on average 6% faster than the 3060 at 1440p using a mix of titles running different APIs.
Intel also had figures that factored in the 3060's current market price of around $418, which when compared to the A750's $289 provided 53% increase in performance/dollar metric in Intel's favor.
Intel seems bullish at the moment with regards to its performance metrics as well as the health of its drivers. The reviews are expected to appear starting next week so we will soon find out how these new cards stack up, not just against Nvidia but also AMD.